Investment Management
It may be the time and attention needed to manage a portfolio, or perhaps it's the expertise that today's volatile financial markets demand. Whatever the reason, many people are seeking help and advice from professionals for the many decisions related to investments.
Where to invest liquid assets might seem to be an obvious first question—but it isn't. At Lassus Wherley, the decision about where to invest comes after we uncover answers to other important questions:
What is your current financial situation?
What are your financial expectations and your goals?
What level of investment return will be needed to enable you to reach your goals?
What is your investment risk tolerance?
We balance those factors—your assets and income, your goals, your risk tolerance—to develop an investment strategy that will get you where you want to go. It will be uniquely created for you and will be designed for your needs. It's a highly personalized approach that stands in contrast to the one-size-fits-all solution that can be created by punching a few numbers into a software program.
Our investment philosophy is to protect against the downside, especially for clients who are retired or are nearing retirement. We don't promise to hit investment home runs, because we know that it usually comes with a lot of strikeouts. We are long-term investors, and we are building long-term relationships with our clients.
Our investment management team identifies investments with good long-term potential by conducting in-depth research and due diligence. When you are ready to invest, we will present possible investments that, in the right combinations, offer the diversification that will help you reach your financial goals.
After investment decisions have been made, we execute those decisions efficiently and accurately. We believe that the day-to-day details involved in managing your investments can be as important as the investments you select. That's why we trade only as frequently as needed (so you avoid unnecessary charges), and we make sure we are getting the best overall execution of the transactions.
Over time, our investment team monitors your performance, while also looking at the broader economic and investment picture. We provide you with quarterly reports on your investments, which are tracked through our advanced technology systems. At periodic meetings, we discuss your past investment performance and our market outlook, as we assist you with decisions affecting your future.
Contact us for more information about Investment Management.
Investment Management During Frenzied Times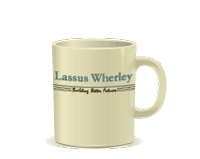 In the latter part of 2008, we received many frantic calls from clients who were watching the stock market crisis unfold before their eyes. Some clients wanted to sell their entire portfolios. We listened, and we discussed their concerns. We told our clients that we didn't have all the answers, but we explained why we did not believe that the market crisis was the end of the world. If there was ever a time when our clients' trust in us was needed, it was then. Our clients heard us, and they made their decisions. They chose to remain in the markets for their longer-term benefit, but we adjusted asset allocations to levels that made them more comfortable.