Nancy E. Squier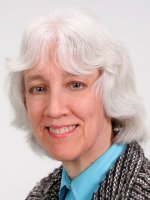 Nancy Squier joined Lassus Wherley in 1991 as a part-time clerical worker. She currently is a full-time member of the Support Team where her duties during tax season include compiling tax package materials for client mailing prior to appointment scheduling, final review of specific client data and assembly of approximately 400 tax returns. Her other responsibilities include making vendor payments and resolving discrepancies with vendors, preparing end-of-month and annual reports for accounts payable and inputting client invoices and payments into Lassus Wherley's billing system. Nancy is also responsible for inventory management of office supplies.
One of Nancy's key responsibilities is proofreading specific documents prior to final printing and distribution to clients and other interested parties. Nancy also helps out with other special projects as needed.
Prior to joining Lassus Wherley Nancy worked in the legal and corporate advertising fields.