Robin Rabin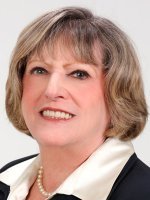 Robin joined Lassus Wherley in February of 1995 as Executive Assistant to the firm's President. She was promoted to Office Manager six months later. In 2003, Robin was promoted to Director of Sales, a position she currently holds in addition to her role as Executive Assistant.
As Director of Sales, Robin is the initial contact for all prospective clients inquiring about Lassus Wherley's services. She schedules Initial Consultations for prospective clients and sees them through the prospective client process. As Executive Assistant, Robin also serves as a client liaison and does all of the President's scheduling. Robin's responsibilities also include working with each client to schedule a review meeting at a minimum annually.
Before joining Lassus Wherley, Robin was Manager of Administrative Services in the Customer Service Department of an environmental firm.
Robin attended Jersey City State College.