Who We Are
Our Story
Diahann W. Lassus, CFP®, CPA/PFS, and
Clare E. Wherley, CPA, CFP®, Co-Founders
When we launched Lassus Wherley & Associates, P.C. in 1985, we were new to the field of Fee-Only financial planning, but the field itself was new. The number of Fee-Only planners at the time probably did not exceed 200.
Then, as now, Fee-Only planners were working against the prevailing business model of the time. Most financial planners at the time (and today) are paid by sales commissions and indirect forms of compensation for the financial products that their clients buy or sell. We don't work that way, and we never did.
In the early years at Lassus Wherley, we had to educate every potential client about Fee-Only planning. People did not understand that they had been paying immense commissions to their previous financial advisors, and they did not understand the distinction between an advisor who worked in their fiduciary interest and an advisor whose fiduciary interest was tied to his or her employer.
The best way we can describe it is this:
Our firm does not accept sales commissions of any type for the financial services that we recommend for our clients. Our clients pay us directly, and in return, they receive our objective advice, untainted by the commissions and quotas that drive most investment brokers and advisors.
People seemed to like our message, and the firm's client base grew. We added staff members, and we added new services for our clients.
Today, we have grown to 23 people in two offices (New Providence, NJ, and Bonita Springs, FL) who provide financial planning, investment management, tax preparation, trust services, and family office support. In one day, we might help one family fine-tune a retirement plan, suggest a way that a small-business owner can save on taxes, remind another client to have a living will prepared, and discuss a trust through our family office service.
Every day is a new challenge and a new opportunity to help. We respond with the same intent each time: To do what's right for the client and to build a long-term relationship. We do not focus on accumulating investment assets to manage.
We watch our costs carefully, and we manage our clients' investments with an eye to minimizing their downside risk. We also educate clients about the importance of planning and investing for the long term, rather than becoming overwhelmed by the daily ups and downs of the stock market. We deliver peace of mind.
Following a Dream
Helping our clients was only part of our dream when we became financial planners. We also knew that we wanted to work in an informal, fun atmosphere. We wanted an office environment that our staff and our clients would enjoy, yet would not interfere with the serious matters to be addressed.
Admittedly, we might extend informality further than most companies. Our dogs come to work with us, and they happily roam the hallways, checking in on the MBAs, CPAs, and CFP®s who manage clients' accounts. Our New Providence office is located in a lovingly restored historic building near a park, where we occasionally sit for a lunch break.
We must be doing something right. Our firm continues to grow, and many of our new clients come as referrals from their friends, coworkers, and families. We are as committed to making a new client feel at-home as we are to a client who has been with us for 30 years. With our range of expertise and experience, it's likely that we've handled just about any situation that comes up.
In the last several years, recognition of our firm within the financial planning industry has increased substantially. The firm was one of five recipients of the CPA Wealth Provider Financial Planning Awards in 2008, and individually, we have been named to many of the lists of top advisors in the nation.
To be honest, awards are great. But that isn't why we got into this business. We became Fee-Only financial advisors so that we could help people. That was our dream.
Thank you for reading about our dream. We welcome you to visit one of our offices so that we can discuss how we can help you achieve your dreams and goals too.
— Diahann Lassus and Clare Wherley
A Difficult Situation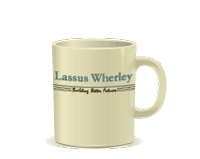 We had a client contact us regarding a 401(k) rollover for their son. Their son had submitted the necessary forms to roll his old 401(k) account over to his new plan but the 401(k) plan improperly processed the transaction as a distribution that would be subject to taxes and a 10% early withdrawal penalty. The client knew that their son needed support and advice to determine the best course of action. We were able to assist him with identifying a solution that would avoid any penalties, and get the funds contributed to an account that would grow tax-free. We are working with their son as a client on an on-going basis and were happy to be able to assist him in determining the most beneficial course of action for him.