Who We Serve
Throughout this website, you will see this icon: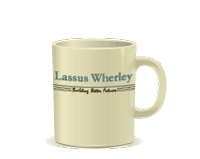 Each one tells a story about how we make a difference to our clients, our community or our profession.
Lassus Wherley provides wealth management services to individuals, couples, families, pension and profit sharing plans, trusts, estates and charitable organizations. We are committed to serving our clients with the best advice we can deliver.
We also recognize our duty—and our good fortune—to be able to serve much broader audiences than our client base. We believe strongly in educating the public about financial issues, and we have participated in many public-education campaigns and pro bono projects. We have supported more than 100 nonprofit organizations that operate near our main office in New Providence, N.J. and we have been leaders in raising the standards for the profession of Financial Advisor.
When our firm opened our second office in Bonita Springs, FL, our community outreach expanded, too.
Our commitment to our clients will always be our first priority. But our mission to serve is enhanced by an outward focus on community and profession.